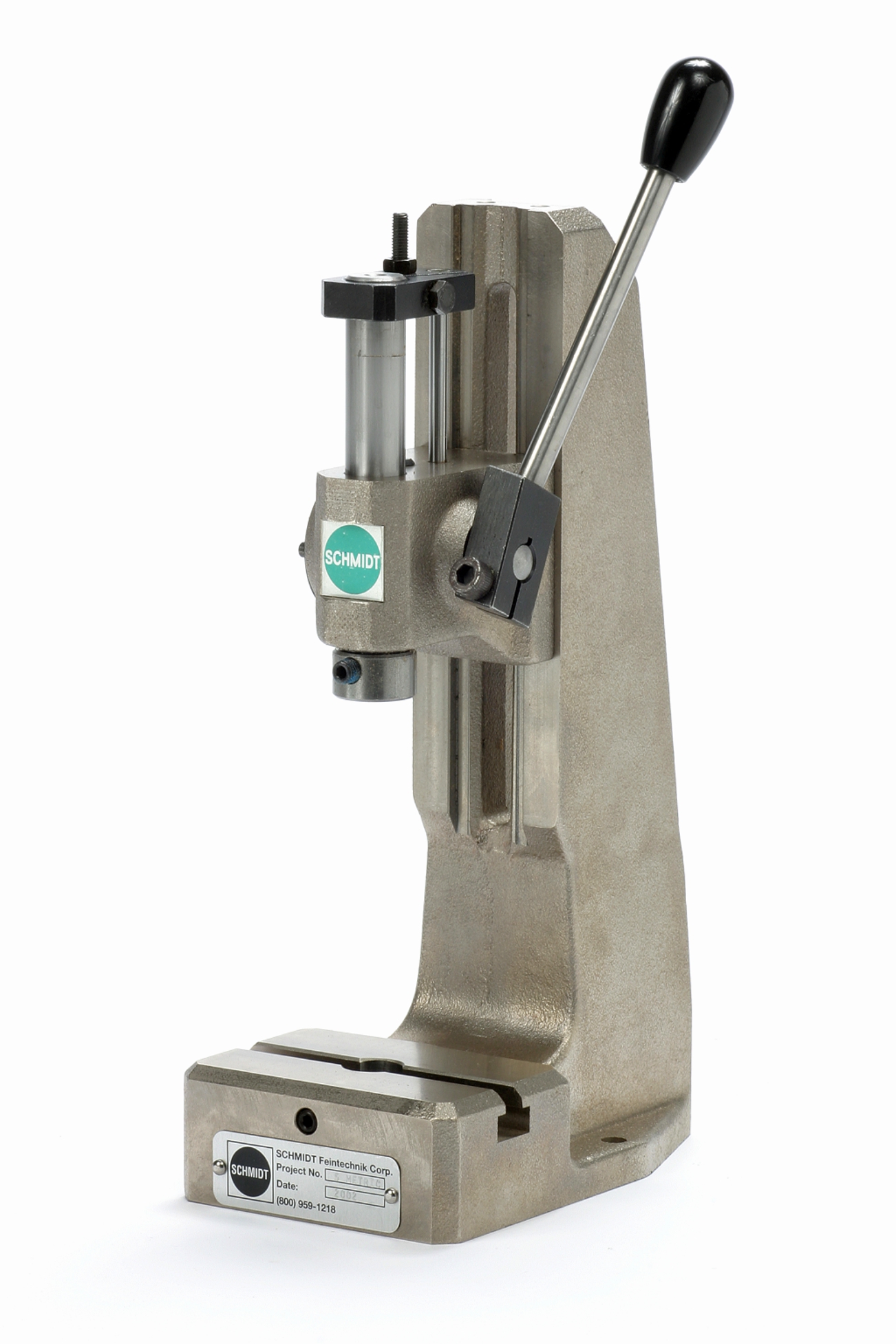 Nickel Plated Presses
Most SCHMIDT presses can be made available fully nickel plated for cleanroom applications.

SQM700 Peak Load Monitor with TT44 Load Cell
The SQM700 Peak Load Monitor can be preset to high and low limits. Peak force is captured during the press cycle, then compared to preset limits. Based on the result, a relay output is set. Fault conditions need to be reset. Beginning and end of monitoring window can be defined via force threshold, position sensor input or a combination of the two. Load cell is sold separately.
Specifications for SQM700 Monitor:
6 Digit Display
Single channel operation
Power supply: 110 / 220 VAC
Ready for ram positioning switch interface
NO / NC relay status output
Peak hold
Non-linearity: 0.02% full scale
Peak capture rate: 33Hz probe trigger
Peak capture rate: 6Hz threshold trigger
This load cell can easily be installed in the press ram. The load cell essentially is a 2″ extension of the press ram, as there is a precision shank on the top side and a bore on the bottom side of the same diameter as the ram bore.
Specifications for TT44 Load Cell:
Capacities 1K, 2K, 5K, 10K, 15K, OR 22K lb.
Output: 2 mV/V
Non-linearity: 0.25% full scale
Non-repeatability: 0.01% full scale
Deflection at maximum load: 0.001 inch
5 ft stainless steel metal flex hose and sensor cable