Single Press Workstations & Safety Concepts
SCHMIDT® Single workstations – Safety concepts
Two-hand and automatic operation can be carried out using the press control unit SCHMIDT® Press Control 700. SCHMIDT® single workstations are EC type-approved. Safety devices including redundant pneumatic system in all models.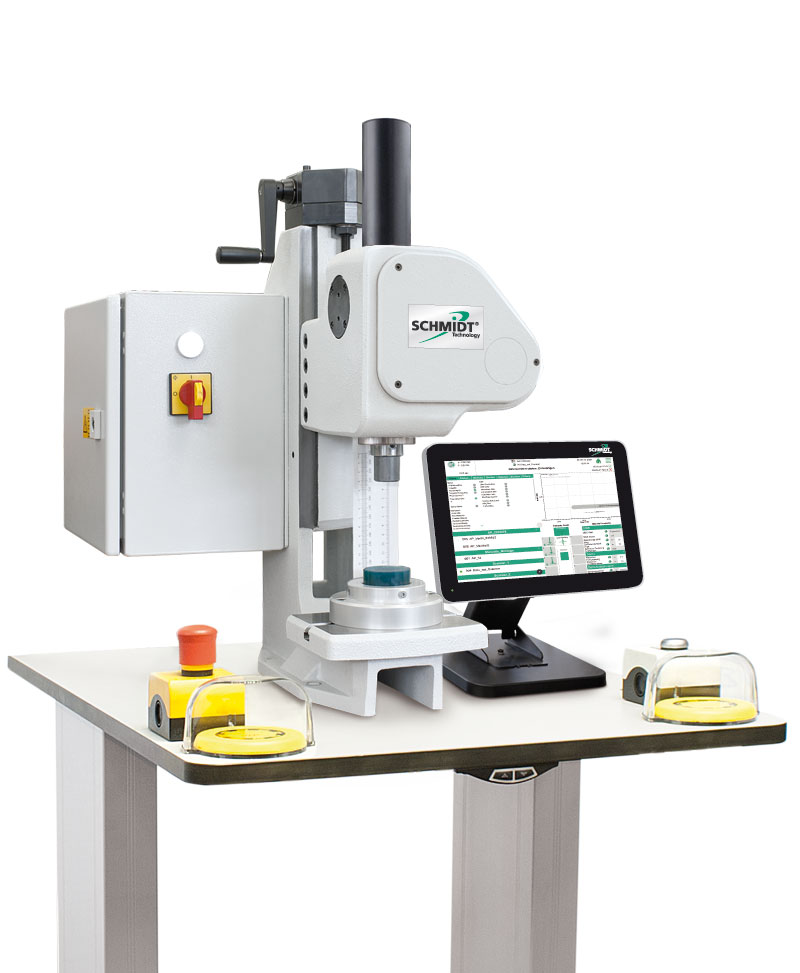 Two-hand safety switches
In basic design, SCHMIDT® Pneumatic Press, Hydro Pneumatic Press and Electric Press, are operated with two-hand safety switches. The user must keep both switches in release position. If one switch is released ahead of time, the press stroke is interrupted. This applies to all positions above the automatic stroke takeover that is started from the pinch-point to finish. From the stroke takeover, the stroke is continued automatically.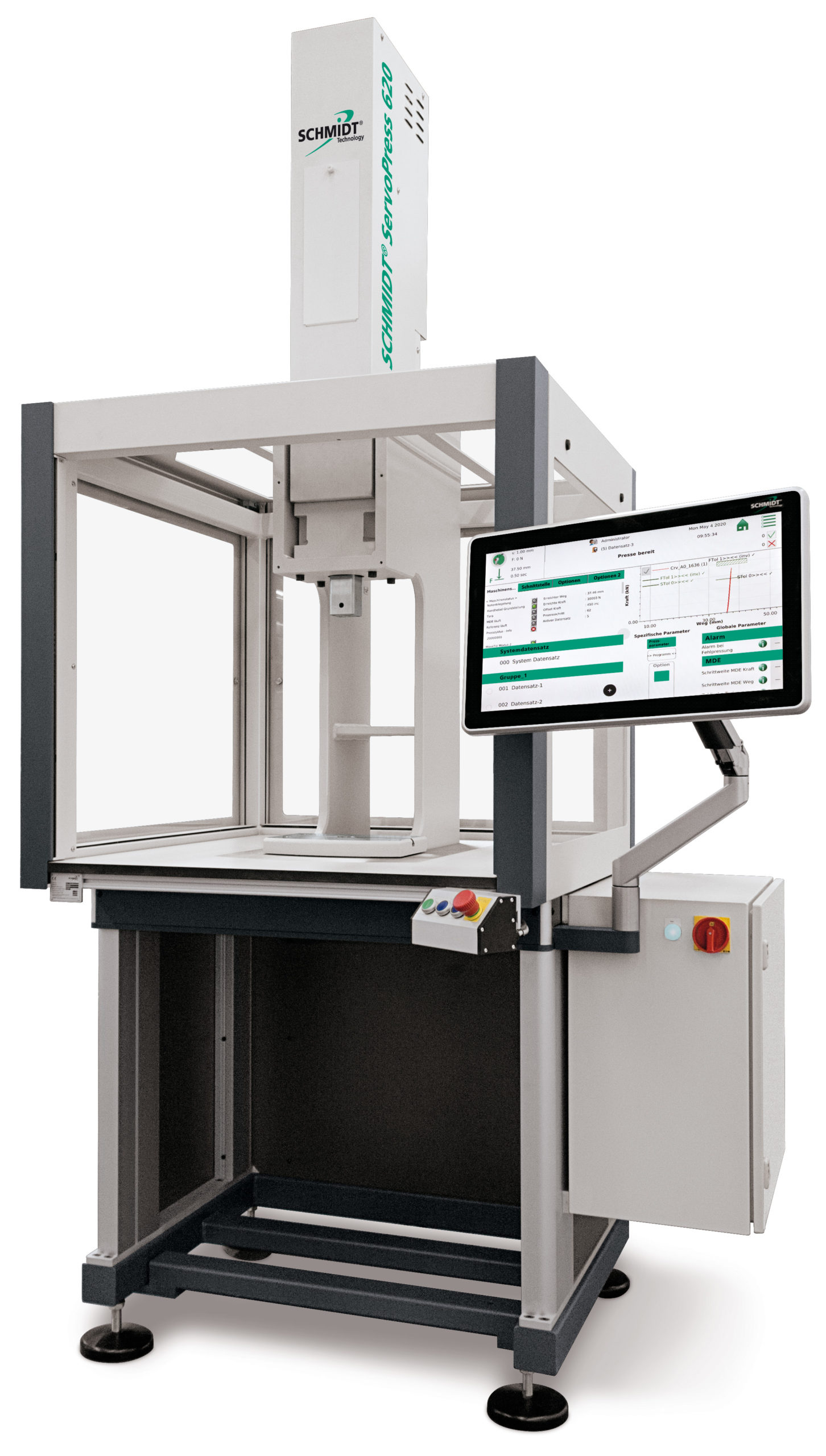 Light curtain with transparent protective housing
The light curtain control provides optimum safety to the user. The danger area is protected with Lexan windows. A light curtain protects the access to the danger area on the side of insertion. The working process is immediately interrupted and the press is stopped when intervening. The cycle can be continued automatically after leaving the danger area. In combination with SCHMIDT® Servo Press, the light curtain control is standard. The press can be activated via the light curtain. Depending on the application, it can be selected between 1-cycle and 2-cycle activation.
Transparent protective housing with SmartGate
SmartGate is a protective enclosure with automatic doors. The access to the process area is via two transparent, horizontally guided door elements. Key benefits of SmartGate over other safety concepts, such as light curtain or two-hand systems, are the significant increase in ergonomics and workflow efficiency through reduction of required safety margins and the excellent accessibility of the process space.