Slide Tables
SCHMIDT® slide tables are specially designed for the high forces of press systems and where a position requires high precision against an adjustable stop. It is an economic solution for tall parts and for placement of parts outside of the danger area. They can be mounted, depending on the type, both in longitudinal and lateral positions, and can be adapted for automated processes.
ST 45 P Longitudinal slide table
Cross roller bearings for high-precision guidance
Play-free adjustment of the table guidance is possible
Maintains its working position via pneumatic cylinders
Position detection of the slide table via integrated sensors.
Integrated shock absorbers cushion impact at end positions
Positioning via pneumatic cylinders in automatic mode
The press stroke is activated only when the slide is in its proper position.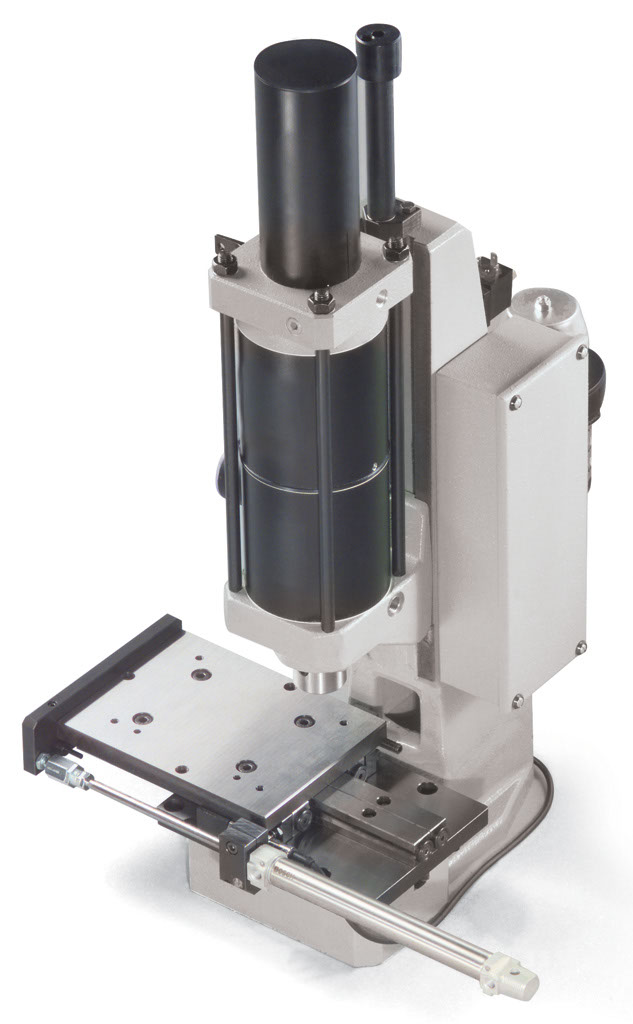 ST 45 P Lateral slide table with adapter plate for fastening on the press table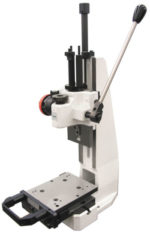 Slide table ST45 with bow-type handle, manual