Accessories
Options suitable for your ManualPress applications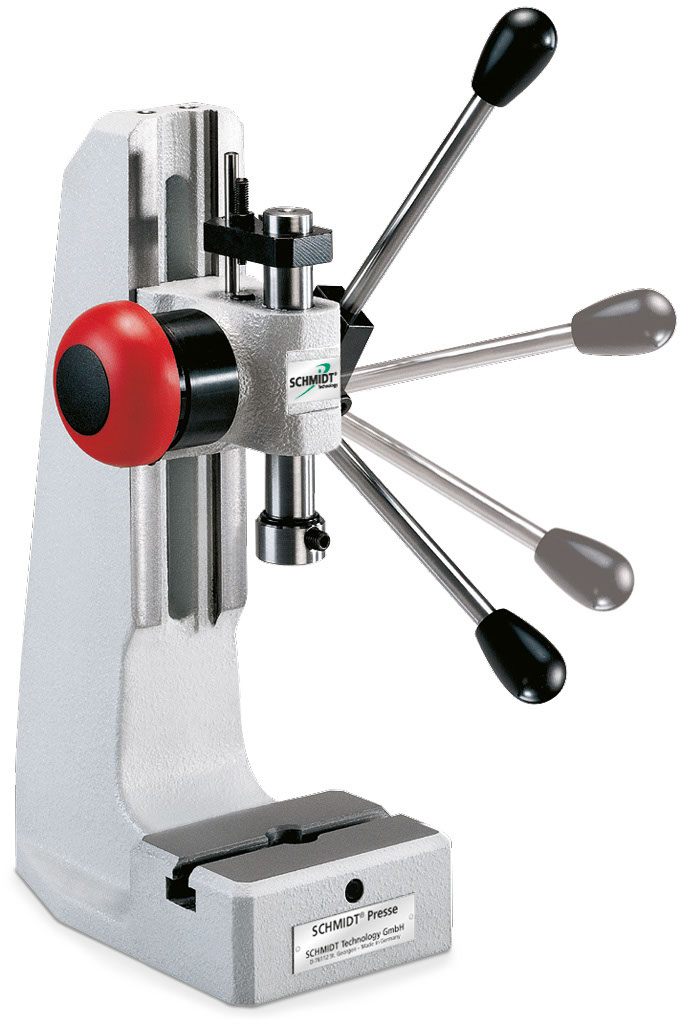 Return Lock Option
The return stroke lock guarantees reaching the required
pressing depth with every stroke
TDC (Top Dead Center) position
First locking position: Loose tools can still be aligned
Second locking position before BDC (Bottom Dead Center).
From here you can only continue to BDC.
After reaching BDC (Bottom Dead Center) and completing
the stroke the return stroke lock is released. This guarantees
a repeatable BDC and thus a constant press depth
The emergency button releases the locking function in any
position
Fine adjustment with micrometer scale serves as stop for the rack and pinion presses
An optional micrometer adjustable stop developed specifically for applications that need fine adjustment of the BDC. The robust and precise design ensures the repeatability of the stop, no matter how many strokes are taken.
Fine adjustment with micrometer scale for toggle presses
By loosening the set screw and turning the adjusting nut with the same tool, the setting of the BDC can be adjusted infinitely. The adjustment in a range of 1⁄100 of a mm is reached rapidly and precisely.
Mechanical Counter
A four digit counter monitors
the number of pieces produced.
The counter is provided with a
reset function.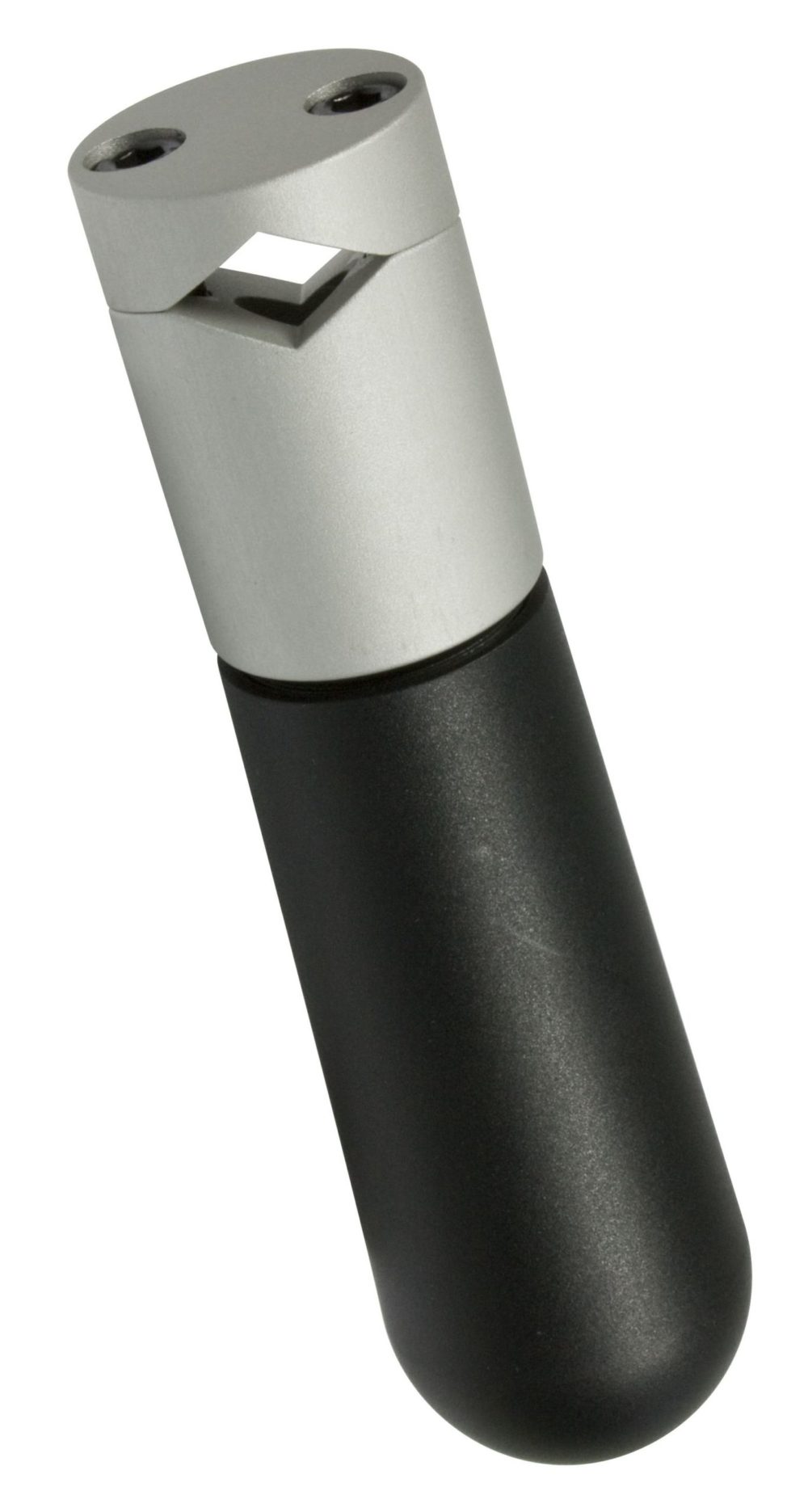 Ergonomic Handle
Swiveling handle for improved comfort; easy and flexible assembly on the hand lever.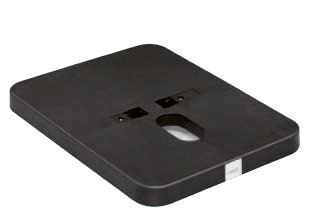 Press Base
Plastic (250 x 340 mm), including fasteners.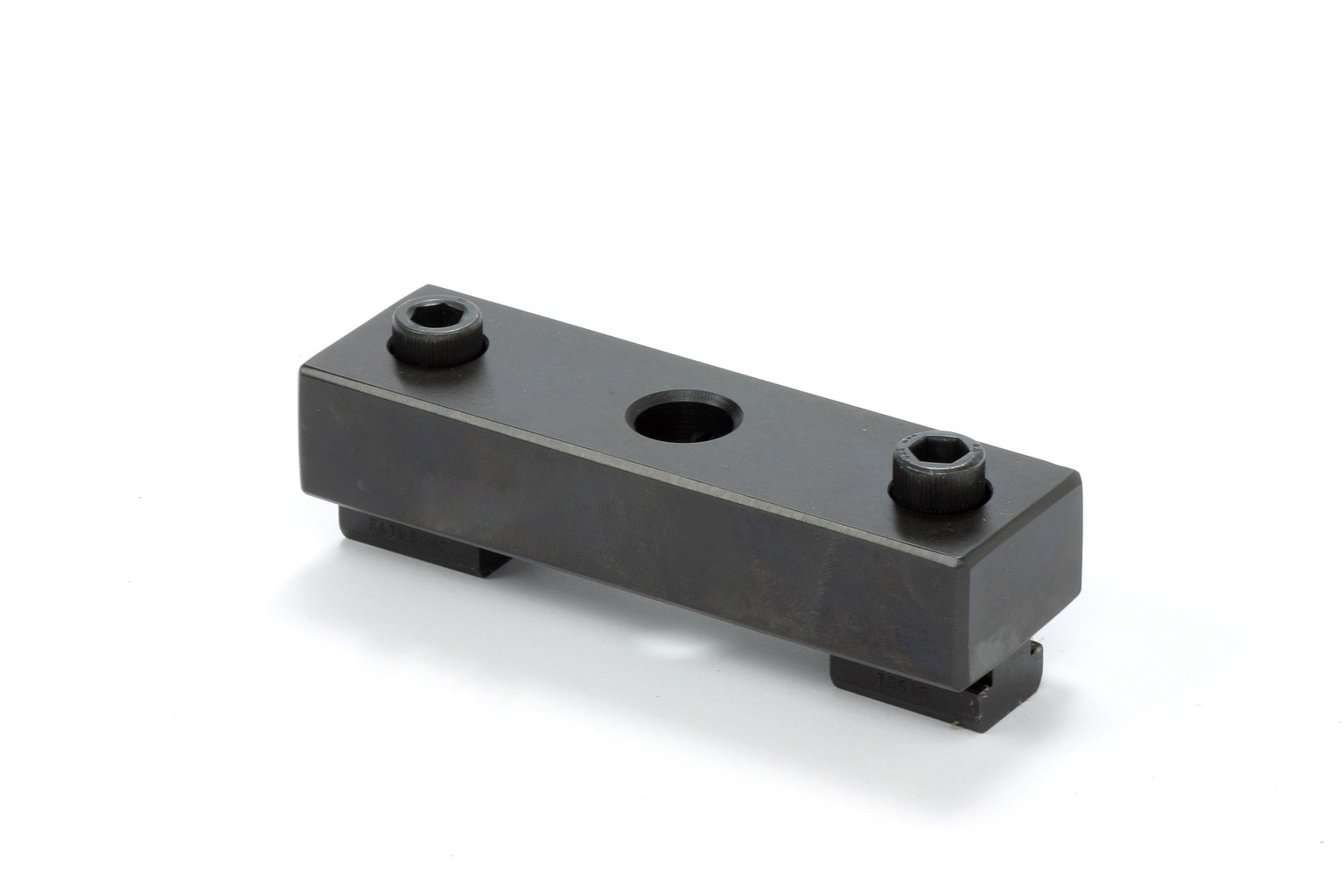 Centering Block
For quick change tooling and custom bore requirements