Spacers
A spacer is used in case the standard throat depth is not adequate for the application. Throat depth is measured from press ram centerline to surface on which the press head gets mounted.
A wide variety of spacers is available for different press models. Please contact us for details.
Note: Without the use of a base plate, the ram bore will not align with the base bore with the increased throat depth. Custom throat depths made to order.

Die Coupling Dimensions
For SCHMIDT Presses that are tooled with column-guide die sets, optional Modular Coupling Devices can be attached for quick, easy removal and installation of die sets.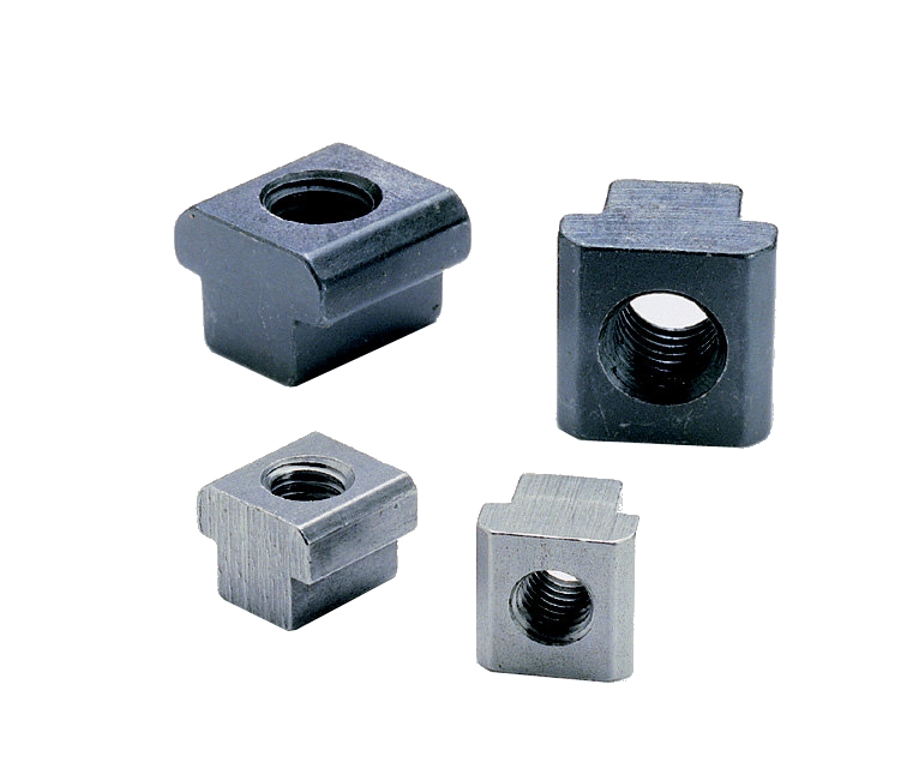 T-Nuts
Used to secure tooling to press platen.
M8 X 1.25 thread metric T-nuts for press Nr 1-64
M12 X 1.75 thread metric T-nuts for press Nr 74 & 76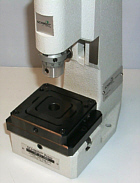 XY Table
This XY Table allows the finite adjustment of your tooling for critical applications. The nesting fixture can be adjusted by approximately 2mm (0.08″) in either direction.